A pay by the month service for scheduling and wireless electronic forms for mobile users.
Uniquely, Retriever Sniffing allows business managers to amend forms and wirelessly distribute to mobile workers.
The web based scheduling allows for either the office to determine a mobile workers schedule OR remote workers can create their own appointments that can then be seen as they progress in the office.

Password is "sniffing" (if prompted)
Click here to view a video formbuilder
Password is "klf05" (if prompted)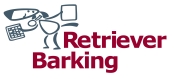 Field Service Solution
Retriever'€™s field service solution eliminates paper processes from the field allowing field technicians to complete more jobs per day while collecting accurate, comprehensive data. This means no longer taking volumes of paper to work sites and no more double entry of data. Field workers can use tablets or smartphones .

Password is "iphone" (if prompted)

RADE3
Retriever Application Development Environment
(RADE3) is an integrated development environment used for designing and implementing the mobile applications that operate within the Retriever Service. RADE3 contains all the features that are necessary for building a mobile application on the Retriever mobile platform.

Click here to view a short RADE3 video
Click here to view an in depth RADE3 video
Password is "lkkjvh34" (if prompted)