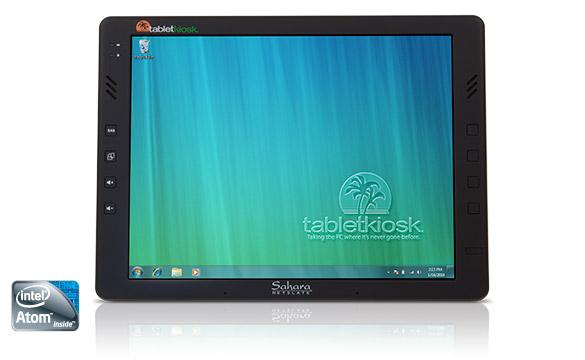 The 12.1 inch
Sahara NetSlate a510T

Tablet PC.
Because doing more for less is good business.

Whether for self-service kiosks, table-side order taking, remote systems control, or even just browsing the web and checking e-mail on the road, the Sahara NetSlate a510T slate-style Tablet PC, powered by the Intel Atom D525 processor, is the smart networked computer that wont limit your productivity or stifle your sense of mobility.

The Sahara NetSlate a510T features a full 12.1-inch wide-view WXGA Resistive Touch Screen, dual channel WiFi 802.11a/b/g/n networking, Bluetooth 2.1+EDR and is available with your choice of Windows 7 Professional, Windows Embedded or openSUSE Linux.
Sahara NetSlate a510T Features: